Giving a handmade gift is so special. You can't buy the time and love that is put into a DIY gift. Plus the light price tag is a nice bonus. This list of crochet gift ideas has a modern touch that doesn't scream "I made this last minute with my leftover yarn stash" 😉
Here's a list of useful crochet gift ideas for friends that they'll actually want to receive.
Modern Crochet Gift Ideas For Friends
A few more quick crochet projects for gifts.
A gift basket is always welcome. You can fill it with so many thoughtful things that are tailored just to the recipient. A Moscow mule theme(add the drink coasters from above), baking, or even laundry supplies for the graduate. A basket is a practical crochet project for gifts. This crochet pattern makes sure you get a sturdy basket that will hold up to anything.
A crochet gift idea for friends that has a Magnolia Homes feel. The Textured Oaks Pillow Crochet Pattern is a favorite in these neutral tones that will match any home decor. Your friends won't believe you made this.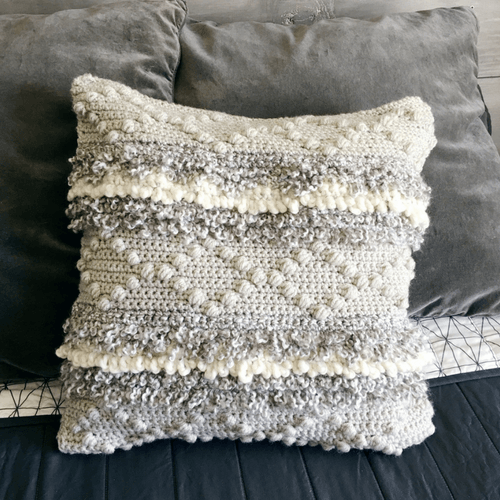 The Tulum Floor Pouf Crochet Pattern
This one isn't exactly quick, but it's worth the time to have an Anthropology inspired ottoman to give to a special friend or your mom. Oversized and a statement piece is what you'll get when you make this crochet gift idea.