Below is a list of crochet patterns that make great practical gifts. Scroll down to see the crochet Mothers Day gift ideas that you can make right now.
Mothers Day is right around the corner. As a mom, I cherish a handmade gift from my kids. Now that I'm an adult I'll skip the cutesy finger painted picture and make her something she can use 🙂
Crochet Mothers Day Gift Ideas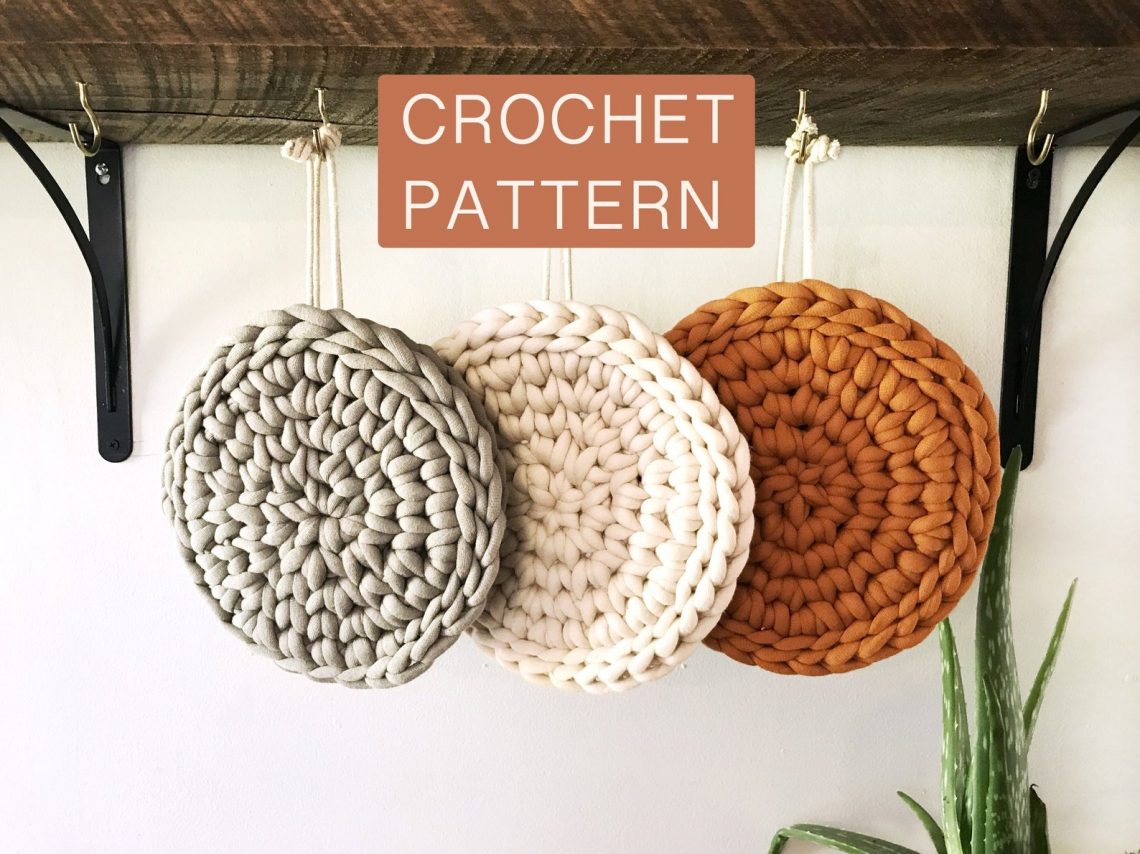 How cute are these crochet trivets! I know I would love to keep these displayed in my kitchen. Check out Christina Ann Studios to get the crochet pattern.
Dish towels with a modern flare from Oak and Willow will be a hit for mom. I love the neutral colors that will go with any kitchen style.
Moving right along with the kitchen theme, this washcloth design from Keedles and Love is a classic (and the pattern is free!) I know I'd bring this out when we have guests over.
I might have to make this crochet clutch, from Briana K Designs, for myself! It's so stunning. The tassels have my heart.
The texture of this pillow design from The Cozy Knot is amazing! The color options are endless. This really looks like a high-end designer throw pillow.
These crochet face scrubbies would be a fun addition to a spa-themed gift basket. (the pattern is free) Add some bubble bath or DIY bath salts for a cute and practical gift for mom. I know all moms could use some relaxing time!
Now you have a few more crochet Mothers Day gift ideas to get you started. If you want to add a finger painting I'm sure your mom will treasure that too 🙂
If you're still on the hunt for more crochet gift ideas check out this blog post.