A crochet flower pot cover pattern made with denim yarn will spruce up your home for spring + it's free
Waking up to the sound of birds singing, feeling the warmth of the sun, the urge to buy the entire plant section at the greenhouse… Spring is in full bloom.
I love to add a few playful colors and plants to freshen up our home. The scent of blooming flowers at the greenhouse had me filling up my cart. Succulents and cacti are classic low-maintenance plants that will survive my black thumb.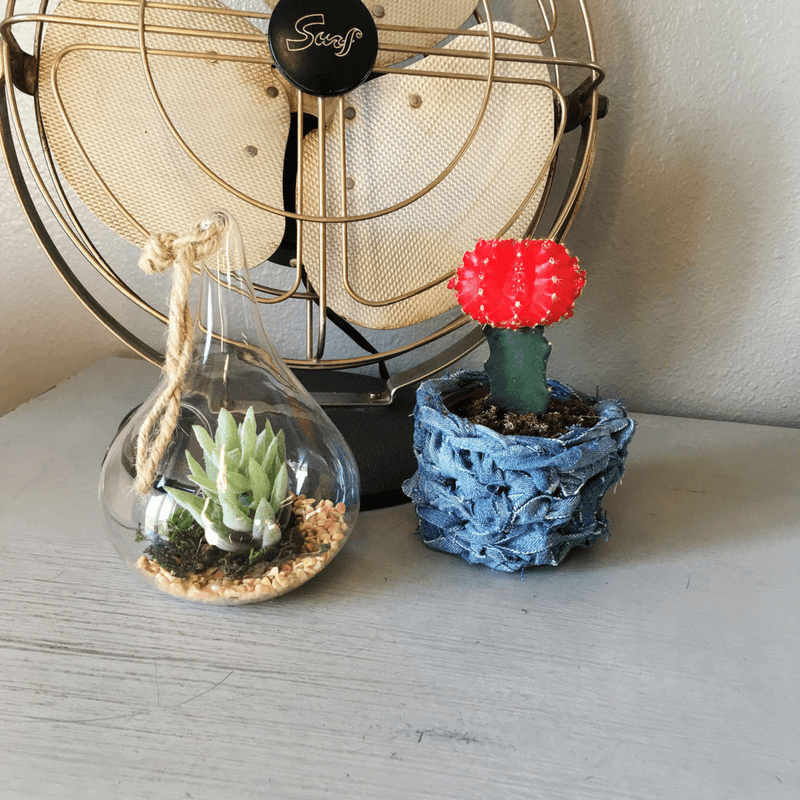 A crochet plant cover is a perfect way to spruce up the tiresome pot. Repurposing your old jeans into yarn is the first step. Watch this video tutorial and turn your old jeans into yarn. Come back here for the crochet flower pot cover pattern.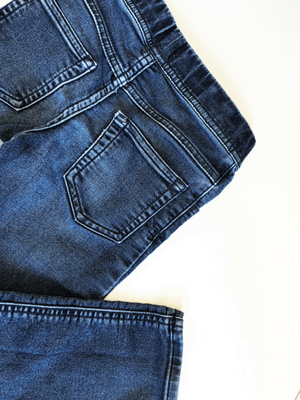 What You Need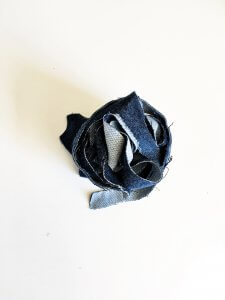 Crochet Flower Pot Cover Pattern
ch 10. OR crochet a chain that will fit around the bottom of your pot. Slip Stitch back into the first chain to form a loop.
ch 1. hdc in each st around, sl st to join in ch space (10sts)
Repeat round 2 three more times OR until you have reached the height of your flower pot.
Cut the denim yarn and sew in the ends.
Insert your flower pot into the new cozy plant cover.
The possibilities with this plant cover pattern are endless. I'm envisioning a mini herb garden soaking up the sun on my window sill. But for now, I hope I don't kill the cactus.
Stay Cozy,